The term "we invented the remix/remodel" should be used by the Syndicate Hospitality Group.
On the news that they are in the works to remodel their old establishment(s) "Opera/Crimson", let us take a look at their venues that were once ghost towns, but now are so-called hot spots.
Do you remember the nightclub called "Mood"?
Now it's called "Le Douchebag"...I mean,"MyStudio" (see below).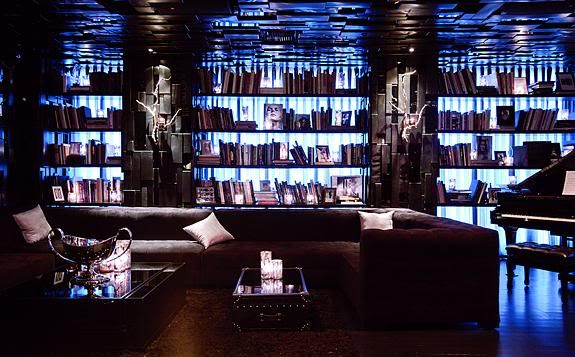 MyStudio is Mood (remixed).
One of their other venues
"MyHouse"
was once
"The Garden of Eden"
.
I'm not even sure that MyHouse is even open anymore (perhaps it maybe). When was the last time you were there? That's what I thought.
Then you have their super successful restaurant venture.
Oh no!!!!
Looks like MyRestaurant...oops, I meant "East" restaurant and lounge is shutdown and be closed.
Well perhaps their new venue will be called "MyBankruptcy".
Sorry, the formula that all these nightlife properties use simply do not work and will lead to more grand openings and grand closings.
The 1996 cookie cutter style formula doesn't work anymore and LA nightlife is slowly looking like Vegas.
The readers of this blog are authentic, and real and cannot be...and more to the point will not be fooled with sloppy paint jobs and slick renames.
Once we stop attending these cookie cutter nightlife experiences perhaps they will slowly begin to DIE.
Sure they may have invented the remix/remodel...but can they do something that the competition hasn't done yet.....which is to last longer than six months?
This will be my last post, until my next post.